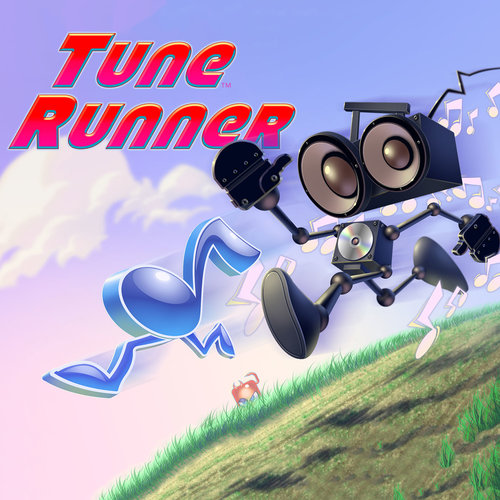 TUNE RUNNER/ TUNE RUNNER FUSION
Released: 2010
Publisher: Appy Entertainment, Inc.
Platforms: iOS, Android
My Role: Co-Founder, Creative Visual Director
Appy was co-founded by: Chris Ulm, Paul O'Connor, Emmanuel Valdez, Rick Olafsson, Marc-Antoine Argenton, and myself.
Tune Runner was the world in which our dancing boombox Groov-EE was endlessly propelled forward by your hand drawn puzzle shapes.
The levels were generated by the player's own music library and each song generated a unique leaderboard where you globally competed to become the best player for that tune.
The visual DNA placed emphasis on Groov-EE and the shapes that the player's had to draw for the game to keep progressing. The second layer was the electrical FX generated as the player touched and drew the shapes directly on the screen. The backgrounds were designed to complement the gameplay with a bit of DJ graphics influence and psychedelic themes. The UI was based on old style jukebox cabinet designs and sheet music.
This was one of the more abstract visual concepts I had to develop and it was fun to primarily use color fields, simple graphics and FX to engage the players.